A human being should be able to change a diaper, plan an invasion, butcher a hog, conn a ship, design a building, write a sonnet, balance accounts, build a wall, set a bone, comfort the dying, take orders, give orders, cooperate, act alone, solve equations, analyze a new problem, pitch manure, program a computer, cook a tasty meal, fight efficiently, die gallantly. Specialization is for insects.
• Robert A. Heinlein
* After COVID-19 and social distancing, will be taking things slowly going forward. Only a few events will be listed here with others added as the weather warms. Depending on all; that may change.
The 2022 CT Sheep, Wool & Fiber Festival (live and in person) Saturday, April 30. Rain or shine at North Haven Fairgrounds; parking is free. Admission is $5 per person. Children younger than 12, free. NO PETS ALLOWED.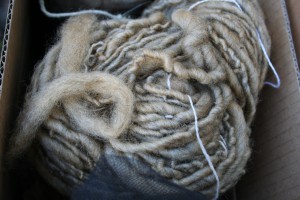 Meanwhile. Adapt, improvise, overcome the barriers for helping others during this era with information, visuals, listening to excellence across a spectrum of knowledge.
Read or Listen: The Code of the Extraordinary Mind: 10 Unconventional Laws to Redefine Your Life and Succeed On Your Own Terms by Vishen Lakhiani, ed-tech entrepreneur, founder and CEO of Mindvalley, an education technology company specialising in learning experience design. It's got an app to go along with the book – photos, ideas, videos.
One geometric design is also a beloved pieced quilt known by various names. Likely few quilters stop to think they are quite adept at visual math while doing patterns and solving how to make a design turn corners – or when determining yardage. Pure pleasure.
Life moves forward like knitting does – one step, one stitch at a time. It's engineering with an idea plus materials. A linear length of string (yarn, stainless steel, materials) can be shaped into a three-dimensional object. Add sensors and/or IoT capability.
"The origin of knitting how long it has existed in its present form or nearly so would be a difficult matter to trace. It is supposed by many that the oldest and simplest form was that done by shepherds. They gathered the wool torn off their sheep by the thorns; washed. carded. and spun it. They then wound it into balls and converted it by means of one wooden pin which they cut for themselves into gloves with only a thumb and mittens. After awhile a second pin was added a third and then a fourth. Few English knitters use more than four pins to knit with, but in Germany, France, Switzerland, and the Netherlands, five short needles and even six are commonly used. Wales has always been a great knitting country. The women may be seen riding on their sure-footed, rough ponies to market sitting between their panniers of butter and eggs, and as they jerk along from side to side with the uneasy jog trot of their beasts, knitting with the greatest rapidity. … The Welsh never use the stiff steel pins common in England, a much cheaper and very inferior iron pin which bends so easily that one often sees it almost doubled in the hands of a vigorous knitter. They knit with the right hand needle inserted in a steel sheath which is fastened to their wrists. The wool of the natural of the sheep and spun beautifully soft is greatly valued in Wales and would be more generally adopted everywhere but for its dirty appearance. It is just the colour of a very dirty sheep, but is unsurpassed for softness and durability. The Yorkshire dales may be almost called the home of knitting."
– Household Words: A Weekly Journal, Volume 3, edited by Charles Dickens, 1882.
Let's contrast that with a 3D way to virtually examine an artifact that is just amazing (seen below).
Year-round opportunity – The New Mexico Fiber Arts Trails are a collaboration between New Mexico Arts — the state arts agency and a division of the Department of Cultural Affairs — and a grassroots network of fiber artists, to engage visitors and support rural fiber arts enterprises and communities statewide. Here is the link for more information, a welcome from the NM Governor and a descriptions of the trails.
The Northeast Border Collie Association (NEBCA) is a non-profit club supporting the breeding, training, farm use and trialing of working border collies. The NEBCA region consists of Maine, Vermont, New Hampshire, Massachusetts, Connecticut, Rhode Island, New York, Pennsylvania, New Jersey, Maryland, Ontario, Quebec, and the Maritime Provinces of Canada; www.nebca.net.
For product review or news items, send to the attention of the editor; editorccb@gmail.com.