Our Boston terriers keep us company and provide both humor and balance for life in general and all along the way while doing research for writing. Custom-knit limited edition design sweaters are a passion. What is found along the way is grist for the mill. People met and business, gardens growing, ideas – all intertwines with the journey and most end up as stories. For more information see query details below.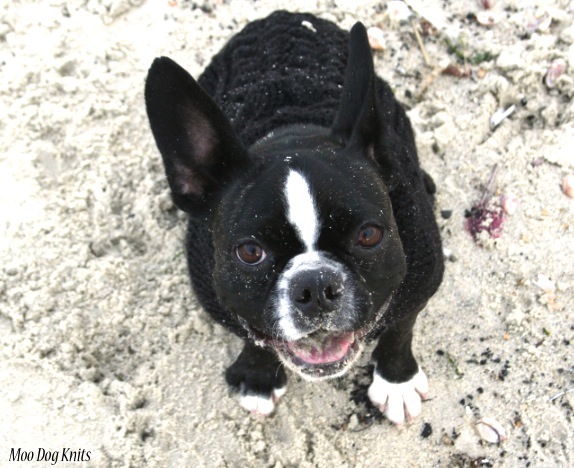 Knitting Up Lifeâ"¢" – people, passion, business – and telling those stories – the core of our work here at Moo Dog Knits. Horses were once part of life in rural regions – plenty of pasture, hay fields on four sides. Apple trees, lilacs, rich soil, gardens. Discoveries out the back door – interconnected biodiversity for those who would look. Having lived life in the rural South, Tidewater (and in the Blue Ridge) Virginia, southern Maryland, and traveled extensively while in military service – there's nothing like a ride with a good horse and dogs beside – a day and endless trails ahead. Many memorable explorations. Swimming with horse and dogs in clear cold creeks. Along sandy beaches. Forested trails, up mountains. Most times never saw another soul, just wildlife.
Send product information or yarn news for consideration to: Moo Dog Knits/Reviews, P.O. Box 163, Rockfall, CT 06481. Moo Dog Knits is part of the Moo Dog Press network of news and community. Call (860) 324-8447; e-mail editor (at) moodogknits.com; business news may be sent to editorccb (at) gmail.com. Moo Dog Knits, is a Moo Dog Press Media LLC publication. Stories and reviews from 2009 to 2015 have been archived; for a custom reprint, call. For editorial or design collaborations, studio@moodogknits.com.