Life is sure funny as a rescue dog helped divert an editor from the corporate business arena back on track to the real things of life.

"You pick the dog you think you want, you get the dog you need" – that advice proved true when a dapper Boston terrier came into my life like a hurricane. What a dog. Turns out that he adores performing (and the camera sure loves him), a most valuable combination. Good dog.


His name is Chewy and he is a character. He can sit, beg, give paw, roll over and do other tricks I cannot take credit for – he came equipped with them – and so much more.


Walking maintains a balance in life and dogs are our constant companions. Their need for outings leads well-being – mind, body, and soul. Knitting yarn for reviews presented a dilemma that birthed a "wearable swatch" solution. Instead of a pile of knit-up squares (or unraveling that to re-wind the yarn), knitting for gauge resulted in a series of practical (fun to knit) sweaters for Boston terriers – a perfect canvas in our opinion.


And about our selection by dogmark.net as "Cool Dog Site of the Day?" Our thanks to the creators of the clever site which gets visitors from around the world (68 countries at last count), offers an international or Japanese version, and has been featured in magazines such as "Fido" in Sweden and "Dog Fancy" in the United States. ("Bow Wow You?" is their great catchline.)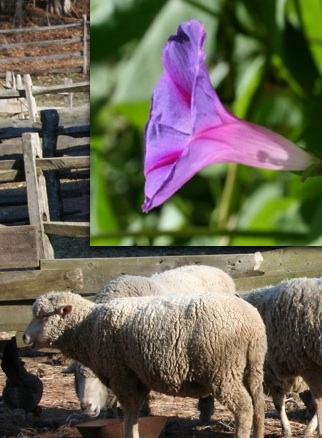 Each also serves as a visible tangible record to go with a workbook of pattern notes and yarns used plus tips on sizes. With multiple gentle washings, over time the sweater-swatches tell a story of how the yarn used stands up (or doesn't). All field-tested information then feeds into a better sweater.

See more Boston terrier explorations for our walk book series.