"What color is this to you?"


"I know I should say green, but to me that is what I call beige," was the reply, a long time ago in another lifetime. The setting was a classroom in a small building across from the flightline and the conversation was between two students, one a fellow airman who was colorblind.


The way he saw the world was a universe apart, and the difference was fascinating. He was used to hiding the shift in his true perception and was quite adept at giving the answer most people wanted to hear – not the reality in what he actually saw. It made things easier, he said. The only reason the subject came up was the class was about psychology and the textbook included circles in which numbers were hidden in various hues. He could not see one version, hence the ensuing conversation (which continued on our walk back to work at the squadron across the way).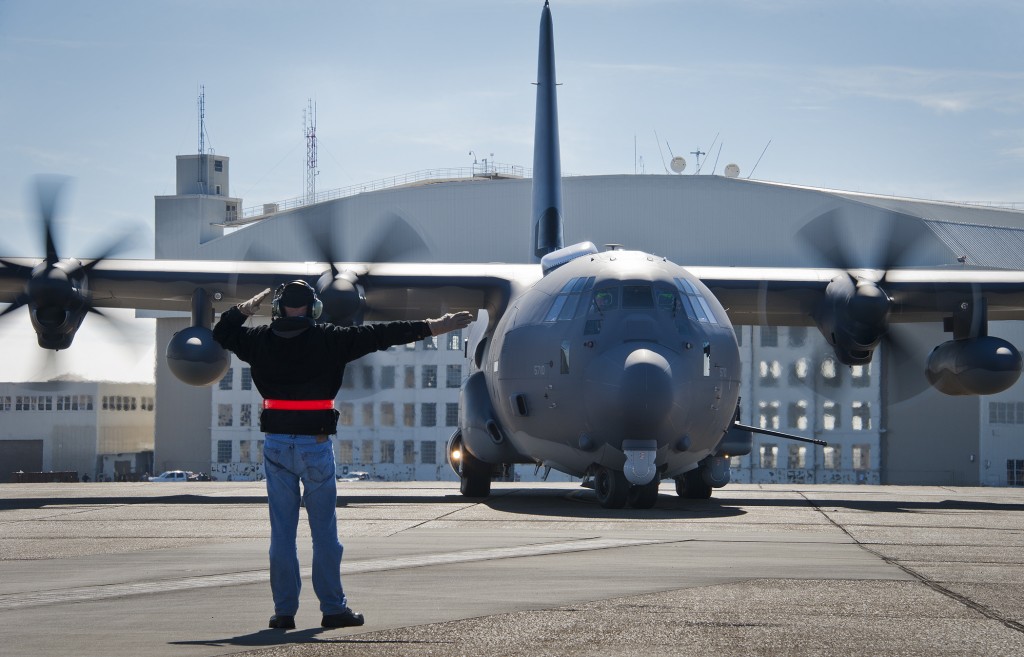 That was years ago when I knew how to knit but the skill lay dormant, sleeping. Aircraft and making them fly was front and center then. Managing and training horses and exploring the backcountry of rural Florida on horseback with a sidekick of a terrific terrier came next. Knitting didn't wake up until seemingly endless time in limbo with acres to roam across farmland with a backdrop of the mountains of Virginia. Three decades of design since is an education in more than yarn.

"Black pepper" Spud & Chloe superwash yarn is 80 percent wool and 20 percent silk. The sock-weight yarn used double resulted in a beautiful and pleasingly squishy knit that stands up to real life wear and tear. Stitch definition pops in the center cable panel for this dog sweater. The three-dimensional curves intertwined truly show off in strong light. The yarn is so worthy, several previous efforts were frogged back to zero; the final product is worth the effort. That's a personal opinion.

Why knit in black and white when there is a universe full of color? Muted tones are classic, true, understated.


For black and white canines, a black sweater with a slight gloss of silk flies under the radar. At a full out run, the layer of double-knit warmth provides warmth and freedom. The beauty of this Spud & Chloe yarn inspired a real life, field tested garment used on on walks and rough-and-tumble play to add time spent outdoors. The yarn sheds flecks of hay and bits of debris easily. That's quality.


Knitting a dog sweater teaches much about custom fit and pattern design; all that knowledge can now be applied to any garment imaginable. Next up is an adaptation of the cabled design for a boy-size v-neck sweater. Where the journey goes from there, time will reveal.


Being a flightline mechanic is what taught me patience and gave the know-how to pursue complex goals one step at a time – and to trust that when the next part presented itself, to have the faith that things would eventually make sense. Most times, from skittish horses to complex machinery to dogs with issues – or knitting, it does.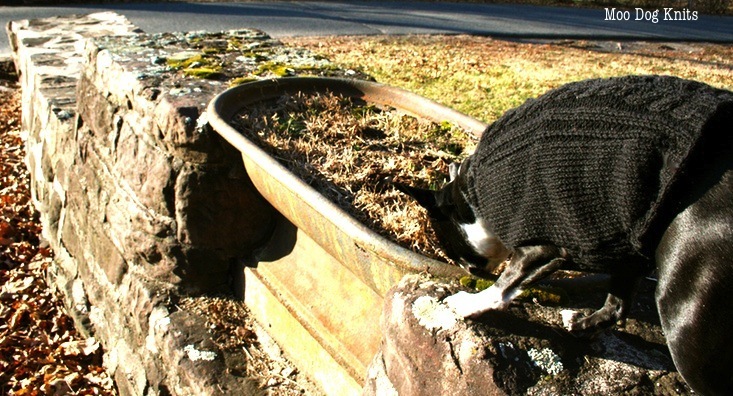 Being warm really matters on long walks or rides; knitted wear means more time for exploration. Snarls of all sorts unravel while outdoors with athletic terriers as companions along the way. Fragments of stories and solutions surface and be pinned to the mat to keep. Sometimes that means asking another question, trying another way, or sketching out a challenge to knit. Every scrap of memory of a life lived is grist for the mill.