Go away, then come back. Life works better when that small niggling voice is heeded.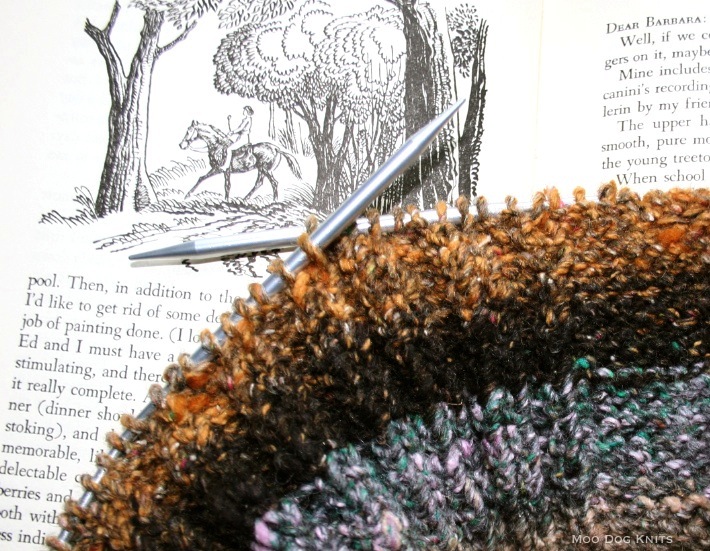 Voices preserved inside the covers of a book echo on long walks with two energetic Boston terriers, who have shed their knitted coats for the outing but welcome the wool warmth at day's end. Colors seen in the changing landscape are then knit up with a wool-silk blend on my needles.
"Country children have such riches. The brooks are running full, there are secret hollows in the woods, every farm has a pile of broken bits of machinery and discarded lengths of wood, just waiting to be a treasure." – Stillmeadow and Sugarbridge, by Gladys Taber and Barbara Webster with illustrations by Edward Shenton.
Worn wooden floors, windows that let in the light and a fresh breeze. A full woodbox for a fire later to take off the chill after the recent rains. Lilacs about to burst into bloom, growing almost forgotten by the old stone wall. New yarn in a woven basket by the chair and sketches for color combinations to knit. Swatching to check gauge before going out again to search for May apples. They once grew in a shaded hollow near a farm road, a favorite place to ride. Dogs run ahead to investigate scents and trails invisible to my eyes.